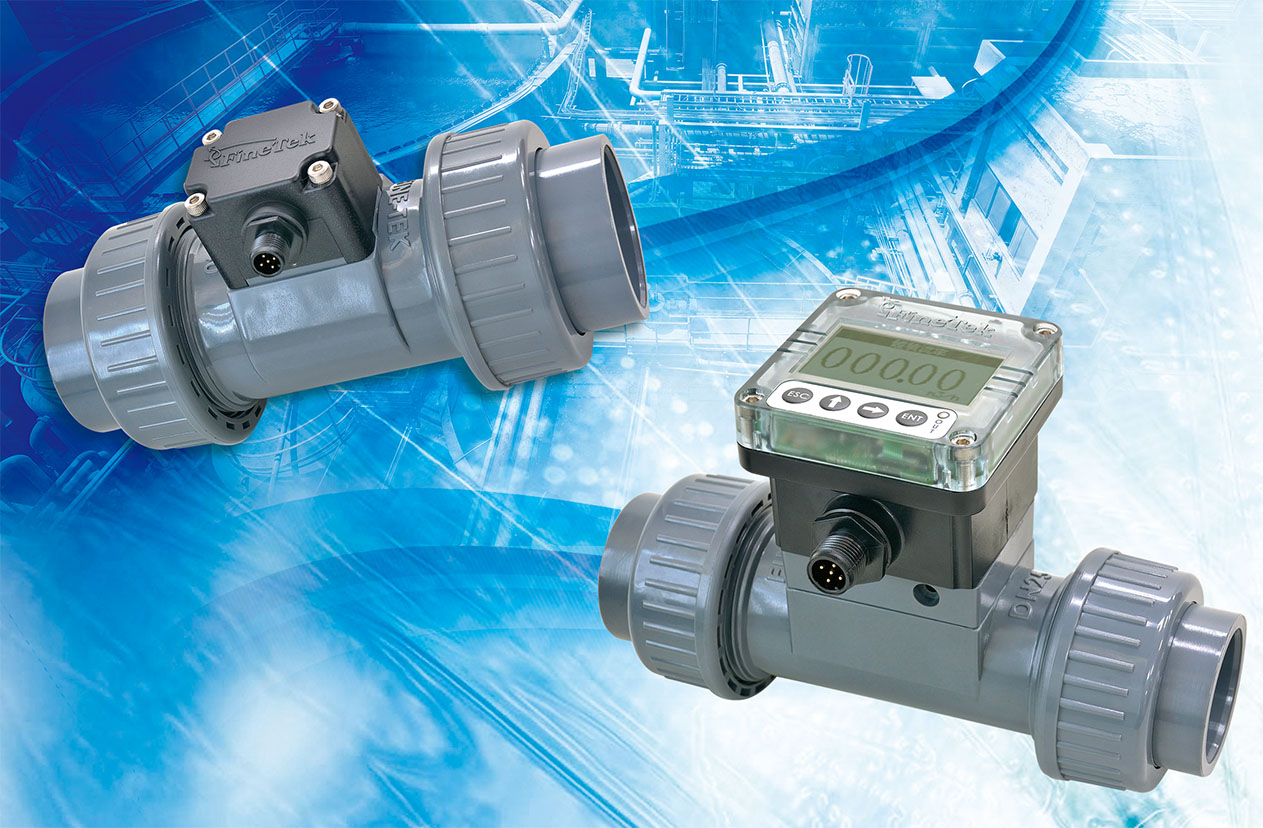 Principle
Embedding a magnet in the edge of paddles and rotated by liquid flow.
Rotation of paddle can be calculated as pulses signal and converting to the flow rate.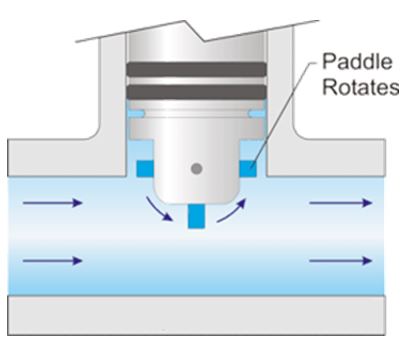 ---
---
Features
Controlled by a microprocessor, with convenient operation and comprehensive functions.

Power supply: 12-36 Vdc.

Analog output: 4-20mA with 10% higher range as 4-21.6mA

Simulated test output: 0-24 mA.

Pure sensing non-display type is for convenient system integration

LCM (Graphic 128x64 Dots) display type

Built-in FRAM (Ferroelectric Random Access Memory) flash memory

Easily separated from the sensor.

LED indicator displays the alarm status

With RS485 communication.

Parameter settings (K factor, pipe diameter, device ID, baudrate)
---
Application
Water treatment industry

Pharmaceutical industry

Dyeing industry

Chemical industry

Semi-conductor industry
PCB wet process control
---
Case Study
A new printed circuit board building project requests fast delivery and cost effective flowmeters for the waste water. The client is satisfied with full DN pipe range available, multiple output for different control system demand, and RS485 supports for easy integration that save cost.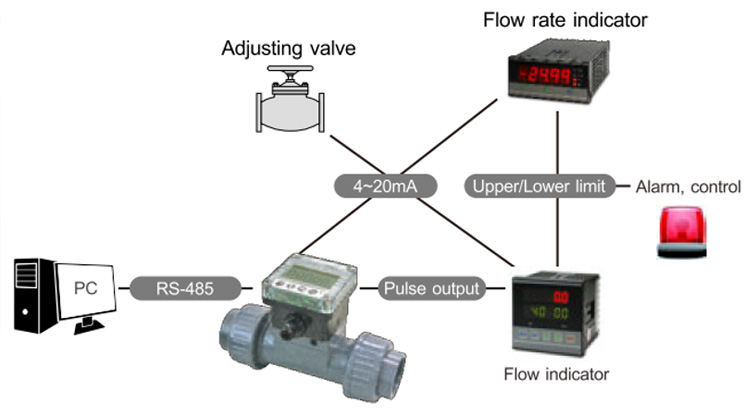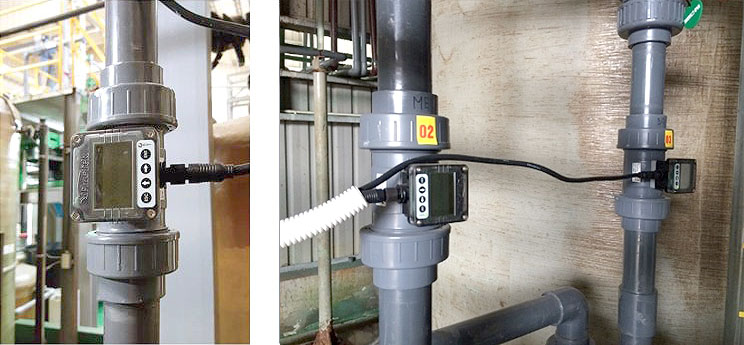 ---
Contact Us
FINETEK CO., LTD. (Taipei Head Quarter)
No.16, Tzuchiang St., Tucheng Industrial Park New Taipei City 236, Taiwan
TEL: 886-2-2269-6789 FAX: 886-2-2268-6682
EMAIL: info@fine-tek.com