Guided wave radar level transmitter
uses advanced echo wave processing technology with a wide range of product applications that is capable of measuring the low dielectric constant of solid level, liquid level and two different liquid medium level and their interface.
Guided wave radar devices have no moving parts and require minimum maintenance. The product models include coaxial, tube/rod, steel wire cable type for the customer's choice, suitable for high temperature and high pressure medium liquid level measurement.
Dual Liquid Level Interface Measurementeatures
High frequency microwave pulses travel along the steel wire cable or tube/rod. When they reach the medium surface, part of the microwave pulses are reflected. The other part penetrates through the upper layer of medium and generates the second reflection at the interface between upper and lower layers of the medium. Two pulse operating time periods are calculated and outputted by the electronic instrument of this meter as the dual liquid level heights
Margarine Plant Achieves Reliable Level Control in Fat & Grease with FineTek Guided Wave Radar
---
Results
Reduced maintenance with no calibration required

Increased accuracy with more rapid level readings

Enable to measuring sticky and paste like medium in the process
---
Challenge
During the process of Fat & Grease there will be sticky material in the process tank when using float sensors the float action will be limited. And the non contact sensor will not be suitable for such small tank.
---
---
Solution
As a result, the onsite systems engineer decided to investigate alternative technologies to improve the reliability of sticky medium level measuring. With support from FineTek experts, they Installed FineTek JTR Guided Wave Radar sanitary connection which enable to stand sanitary environment.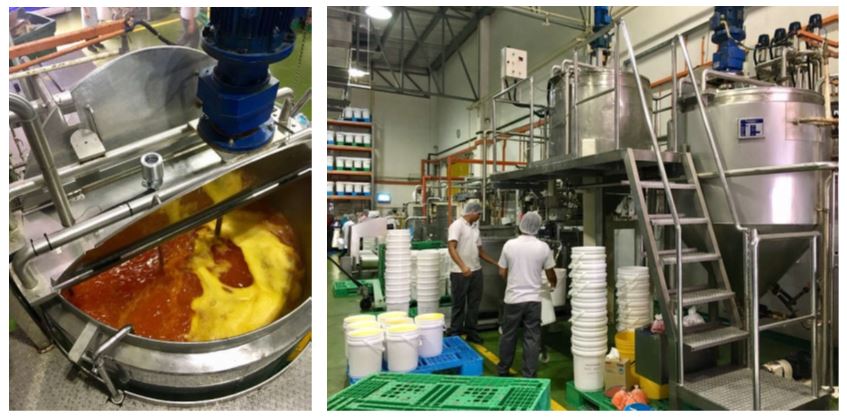 ---
Contact Us
FINETEK CO., LTD. (Taipei Head Quarter)
No.16, Tzuchiang St., Tucheng Industrial Park New Taipei City 236, Taiwan
TEL: 886-2-2269-6789 FAX: 886-2-2268-6682
EMAIL: info@fine-tek.com