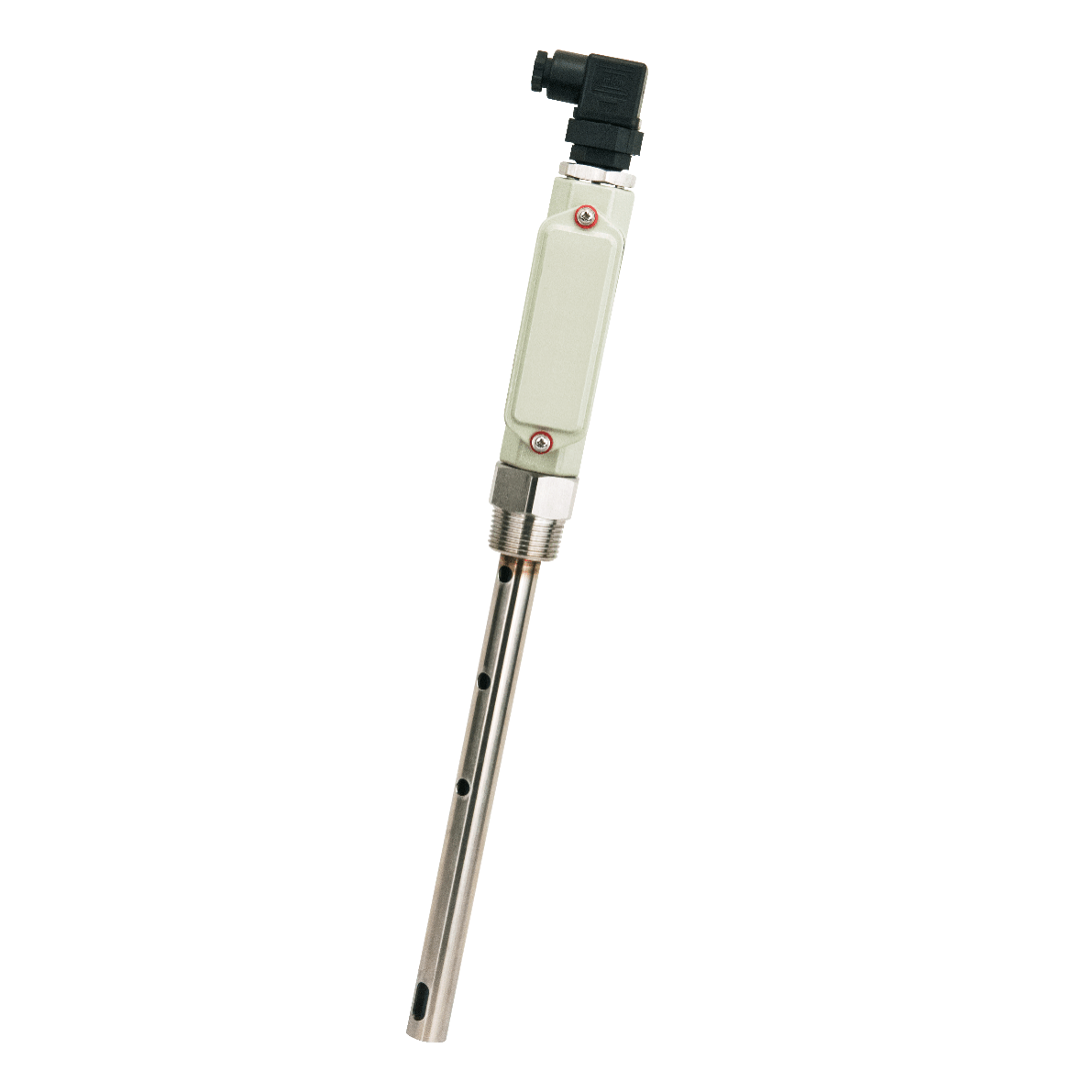 HVAC (heating, ventilation, and air conditioning) is the system technology designed on integration of mechanical engineering, thermodynamics, fluid mechanics, and heat transfer. It is a hot topic to control global warming via more effective performance of heat exchanger, condenser, and evaporator etc. Traditional compressor and system manufacturer are at difficult position for maintenance on level sensor which will definitely exhaust large amount Freon to environment, waste time, expense and Freon recharge.

FineTek EB 43 RF admittance continuous level sensor series, which is designed in principle of RF admittance, no any moving parts made this EB43 can stand higher pressure, broader process temperature from condensing to evaporating, and high speed impinging jet fluidic flow on probe, while compared with traditional magnetic float level sensor. EB43 fits with robust IP67 enclosure, military vibration standard (MIL-STD-202F-201A) and compact housing, the EB 43 RF admittance continuous level sensor series is designed to aim on HVAC industries, especially for monitoring the refrigerant likes R22, R13a, R401a, R404a, R407a, R507.

It is the most compact RF admittance level sensor with high accuracy of ± 1% F.S and low temperature coefficient within -40C~85C. Especially, the probe can further coated with Telfon, PVDF, PP etc. to extend for chemical processes application on acid, alkali and erosion solution. This stunning device is recommended for the HVAC, sump pump tank, food and pharmaceutical machinery, engine fuel and lubricant monitoring. One step setting and maintenance free, EB43 will bring user amazing experiences for HVAC industry.