FineTek works on level filed with excellent experiences in the market over 30 years. With high accurate and stable measurement, we are proud to introduce
FineTek EPD electromagnetic flowmeter
into industrial flow measurement.
Electromagnetic flowmeter technology is constructed from Faraday's law of induction. It well works in numerous ranges of flow application, and not being affected by liquid density, viscosity, temperature, pressure, conductivity, etc. For example, wastewater, dying machinery, beverage, etc.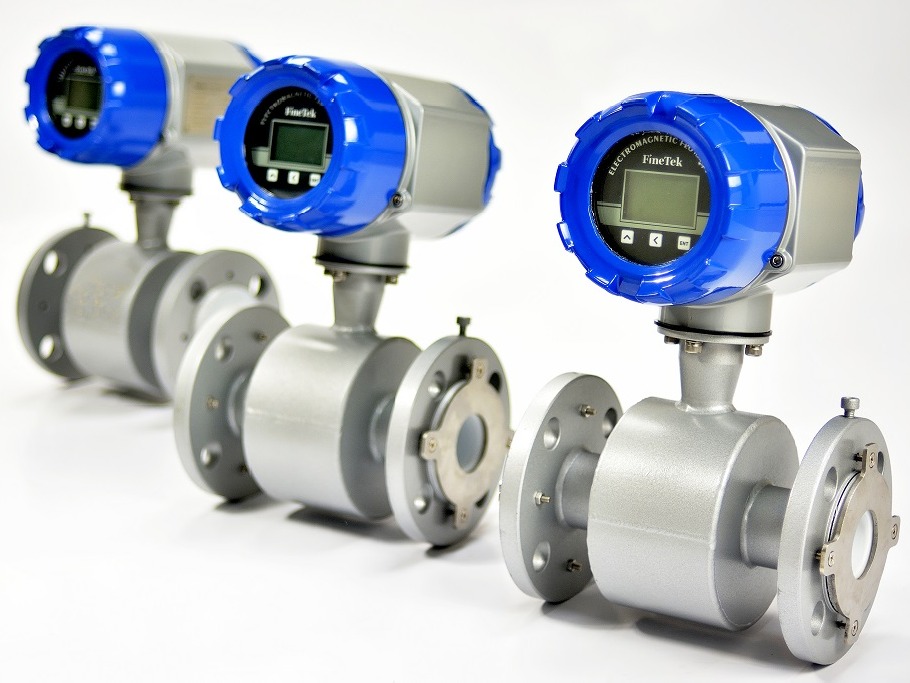 Features
1. Maintenance-free, all conductive fluid can be measured
2. Have no any moving parts, no pressure loss
3. Multilingual user interface : Simple Chinese, Traditional Chinese, English
4. Easy Setup, Simple installation
5. Zero stability ensures long-term stability
6. Remote control RS485 (Modbus)
7. Protection rating : IP67
8. Build-in length according to ISO standards
9. Turn-down ratio 100:1
10. Isolated outputs and overcurrent protection
Specification
Accuracy
±0.05% F.S. @ 0.1~1.0m/s (F.S. = 10m/s)
±0.5% O.R. @ 1.0~10 m/s ※Note1
Alarm current
Accord NAMUR NE43
Downscale 3.5mA ; Upscale 23 mA
Frequency output rate
0.01 ~ 10,000 Hz
Protection
IP67 / NEMA 4X
Applications
Chemical industry, Pulp and paper industry, Power industry, Wastewater industry, Iron, Steel & Metals industry, Pharmaceuticals industry, Food & beverage industry.
※ To be launched soon.